Factors that influence LSD's effects
Short-term effects
See also: LSD's side effects
Positive effects during use:
Neutral effects during the drug experience:
See the first few images on this page for an accurate depiction of low to moderate acid dosage visual effects.
In some people: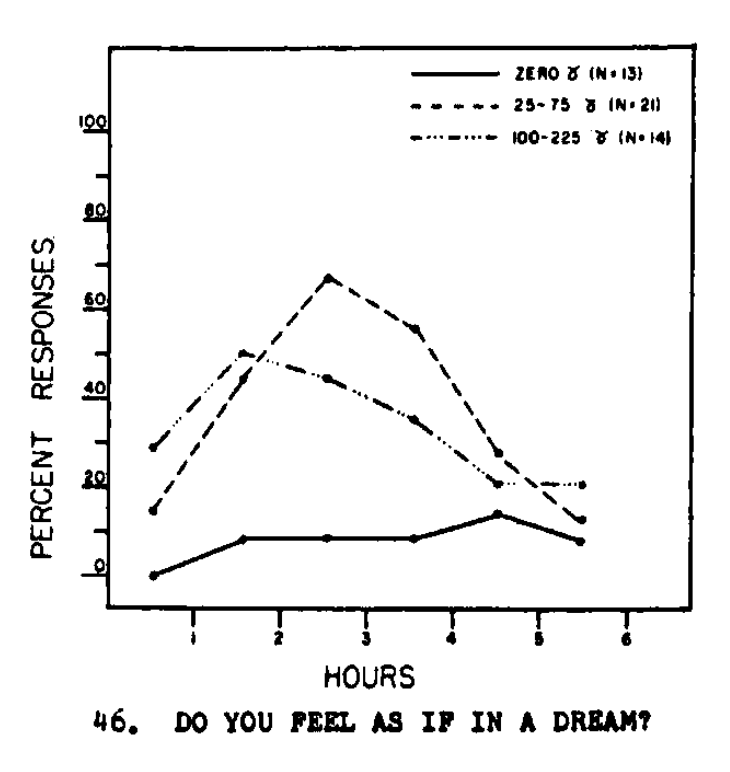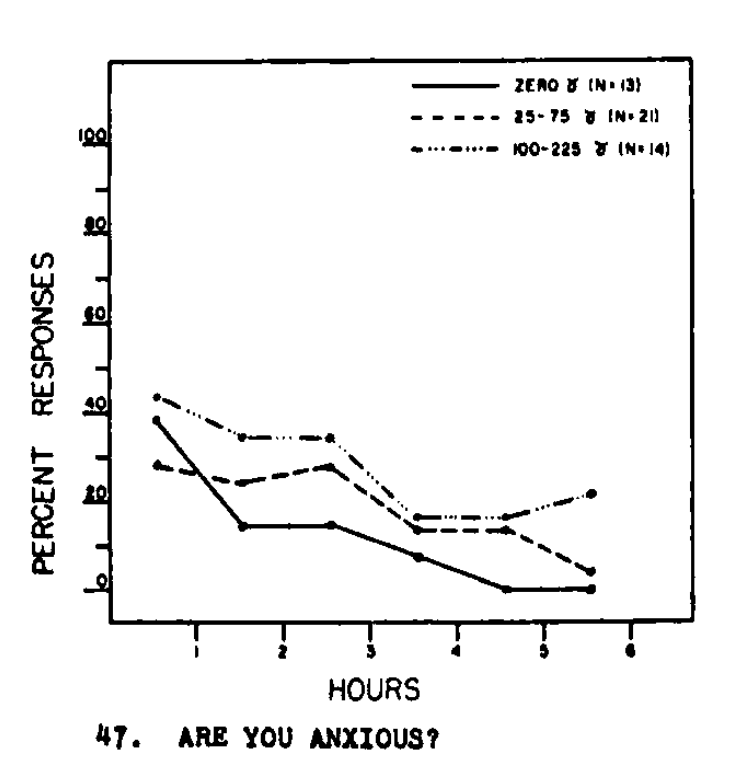 Effects vs time graph for LSD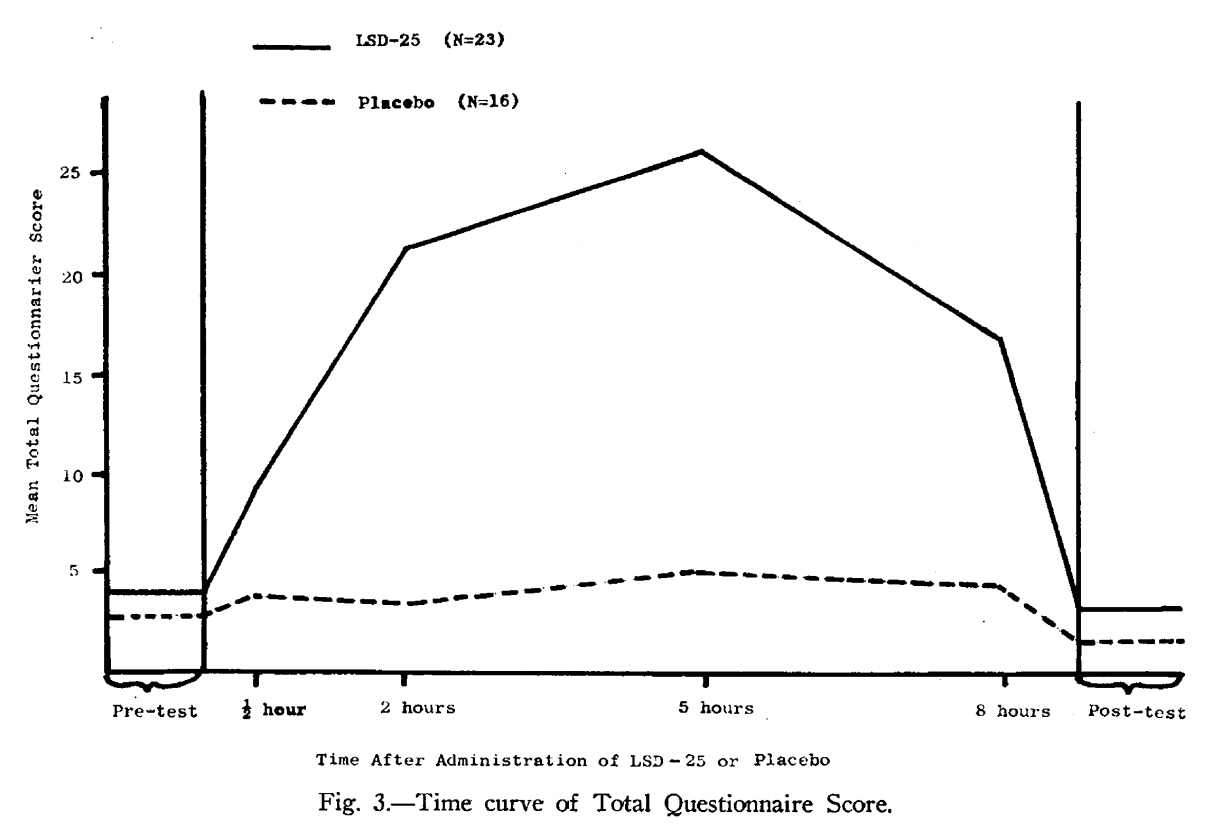 Long-term effects
Desirable effects after use
These effects were primarily reported at the 6-9 month follow-up of a non placebo-controlled study of a high-dose guided session of LSD (150-400 micrograms).5
These positive effects will not all apply with casual use. These benefits were found for participants that followed a particular guided acid trip protocol, as detailed in the Psychedelic Explorer's Guide.
😮
References